DISCOVER THE STORY BEHIND LIA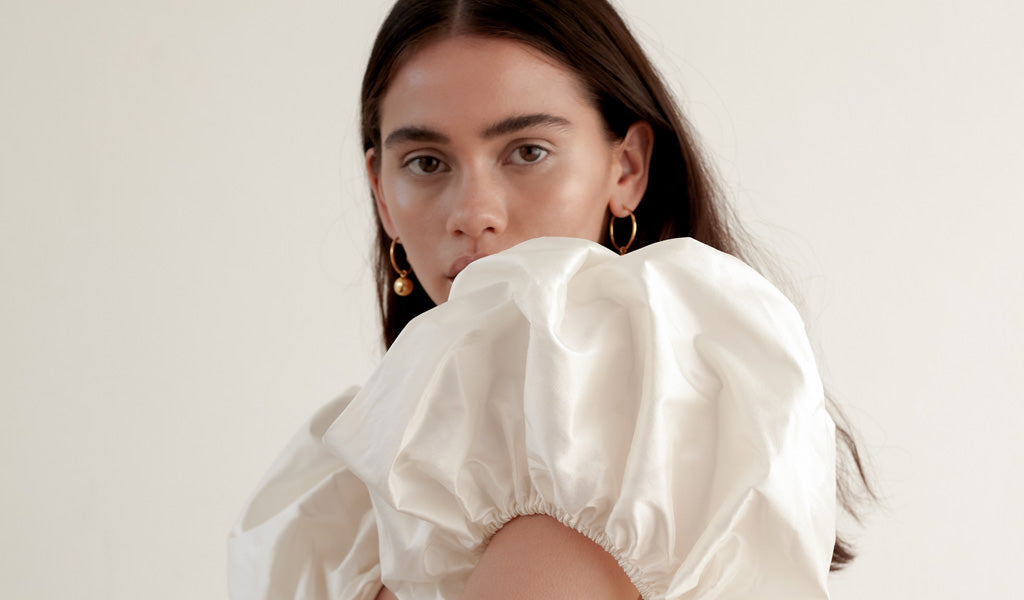 Our AW / SS21 collection 'Lia' takes us on a journey into a graceful and whimsical world. Inspired by George Ogilvie's 'Coppelia' by the Australian Ballet, a superb performance that was introduced to me by my grandfather. Watching it together became a tradition every time I went to visit.
Taking inspiration from this beautifully playful ballet our Lia collection reflects that mood. We have created a more minimalistic tonal collection that focuses on our signature shapes in high quality silks and cottons that blends soft, feminine styles with clean lines that cater for every occasion.
The colour palette for this collection is reflective of each act in the ballet. The first colours of wheat, tans and white are from Act I, where there is a glorious depiction of the celebration of the harvest. We then move on to the dark and moody blacks of differing shades and textures which are representative of the shadowy and mysterious scene of Act II. And finally, Act III is a celebration of the wedding of Swanilda and Franz. It depicts a brilliant spectacular of the entire village celebrating in ivory, creams and gold.
We have focussed on shapes that are structured, but soft and luxurious. It is feminine and ethereal; Dupion Silks create billowing sleeves and structured forms that allow for the stunning silhouette of movement and high-quality textured cottons with lace trim detail translate into soft clean lines.
As a young girl I never aspired to becoming the prima ballerina as I sat watching with my grandfather. The fascination for me was always around the overarching beauty of the whole performance. The grace of the choreography, the magnificent sets and costumes designed by Kristian Fredrikson and the brilliant score by Delibes that transported me seamlessly from incredible highs to a carefree and playful place.
Shop pieces from our new Lia collection
HERE