FOCUS ON FABRICS ORGANIC COTTON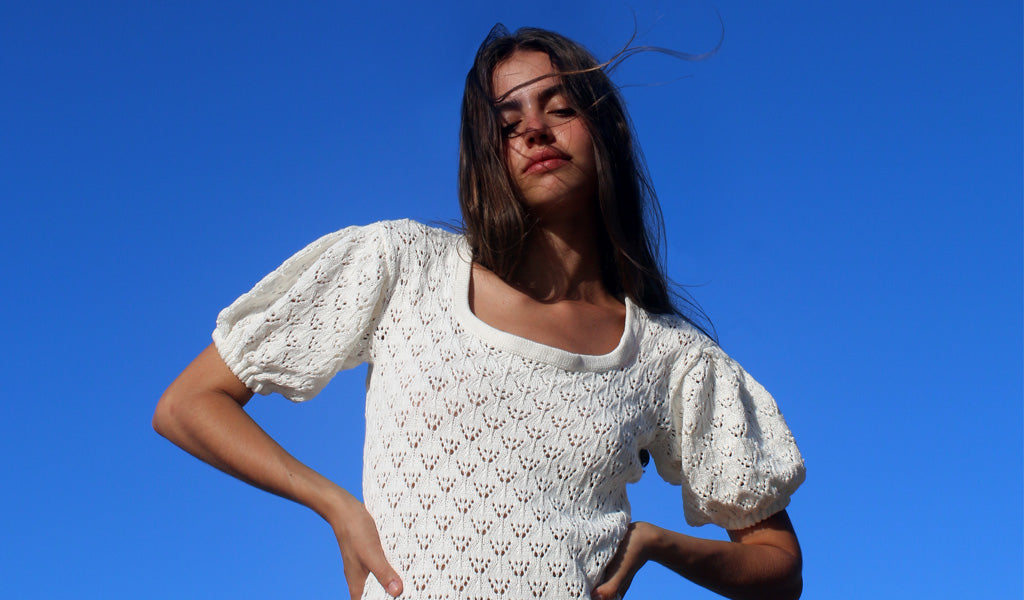 Where our aim is to educate you further on the fabrics
we use and the sustainability attributes of our product.
Choosing organics fabrics & fibres that are free from harmful pesticides is something very important to us. We strive to be transparent about our supply chain and our ethics, it's important that we share this information with you - so you can be empowered to make more sustainable fashion choices. 
Below are our current selection of pieces that include organic cotton yarns or fabrications. Which is not only better for Mother Earth but is also better for you the wearer. 
WHAT IS A PESTICIDE...
A pesticide is a solution that is used to control unwanted pests. Pesticides come in different types with the majority of pesticides used being in agriculture for crop protection. With cotton crops often using some of the most hazardous pesticides. This can harm people, wildlife, the environment and the soil. Organic cottons are free from these harmful chemicals. 
DID YOU KNOW...
We list the sustainability attributes of each product?
This provides an easy to read key for you to understand the inputs and practices that have gone into each garment.
When you see the below symbol it means that organic fibres have been chosen and used in this garment. Where possible these are fabrics certified through the Global Organic Textile Standard (GOTS), who is the worldwide leading textile processing standard for organic fibres, including ecological and social criteria.