Q&A WITH BELLA, PUBLIC FIGURE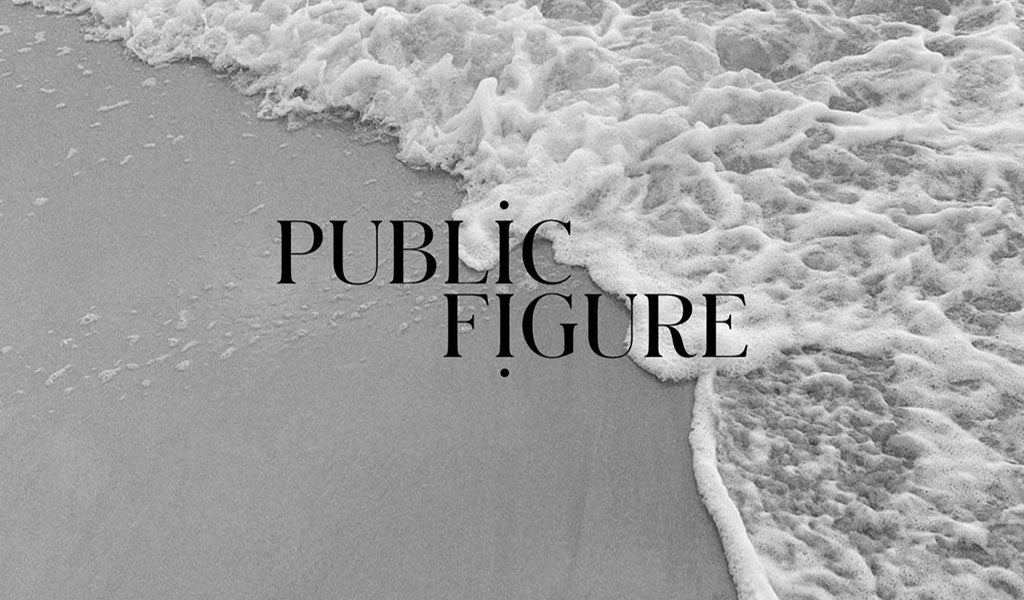 Bella Zito is the founder of Public Figure, a world that honours well-made wares and celebrates personal style. Carefully curating a beautiful selection of sustainable brands, Bella unites these labels in the one place. She leads honest conversations to share these stories and her mission to a sustainable future. Championing brands (like us) we feel so lucky to be partnered with Public Figure and to sit alongside the innovative and brilliant group of designers that Bella has cultivated. We touched base with Bella to discuss where she finds inspiration and what innovations she is excited about in the industry.
Tell us more about your value system that you have at Public Figure?
Public Figure is built upon the core ethos of uplifting designers that are working towards a positive change in the fashion industry. These brands show incredible innovation to find new ways to design and produce while being mindful of their impact on the world around them. Our brands uphold our values of Environmentally Conscious, Ethically Produced, Made in Australia and New Zealand, Organic or Recycled Materials. While no brand preaches perfection, they each champion change in their own way.
Where are you currently located?
Paddington, NSW.
What's your style philosophy?
My style philosophy is to build a wardrobe on classic quality pieces that will last year's not just one season. I have pieces in my wardrobe that I've loved for over a decade and continue wearing to this day. For all purchases in my life I live by an 80/20 rule - 80% circular fashion and 20% high quality luxury pieces I will love for ever. I adopted this philosophy after reading Anne-Marie Bobbeau's quote "We don't need a handful of people doing zero waste perfectly. We need millions of people doing it imperfectly". It taught me that I can still create change with what I purchase in a way that is honest and easy to implement long term.
Who or what inspires you?
Travel inspires me the most - going to new places, meeting new people from different cultures and having new experiences. I love getting away from the city and traveling to destinations where I can connect with nature. Most of the research, strategy and web design for Public Figure were all undertaken while on holiday in Byron between many surf and hike breaks.
Favourite book?
I love reading so this is a hard one for me. I can narrow it down to the two books that had the biggest impact on me personally and professionally.
Firstly, Man Repeller: Seeking Love. Finding Overalls which taught me so much about authenticity and accepting yourself. In this book Leandra Medine also validated my emotional connection to my clothes and my use of them for self-expression.
Secondly This Is a Good Guide for a Sustainable Lifestyle by Marieke Eyskoot. This book was life changing for me. Not only did it teach me so much, but it also showed me that there were like-minded people in the world and my dream of opening Public Figure could become a reality.
Who do you most admire?
Stella McCartney - Before sustainability was en vogue Stella pioneered the concept of honest luxury and had such a profound impact on our industry. I'd love to be able to look back in the future and have had even a 10th of the impact she has had.
What innovation are you most excited about that is creating a more sustainable industry?
I recently read an article about designing with a 3D sampling process to build virtual samples to avoid material waste, carbon emissions from shipping multiple samples between designers and factories. After my own limited experience designing our zodiac Anisah Nasir collaboration beach towel range - I can't wait until this kind of technology is available to boutique labels in Australia.
What is a simple way anyone could have a positive impact every day?
A big change I made years ago was to start air drying all my clothes instead of using a drier. Not only does it reduce power usage but also it means less wear and tear on clothes, so they last longer. It only takes a few minutes but has such a great impact.
What motto do you live by?
"Buy less, choose well, make it last" - Vivienne Westwood
Van Der Kooij's 'Dream Within A Dream' & 'Lady Tulip' collections are available to shop at Public Figure.