A FEW OF OLIVIA'S FAVE THINGS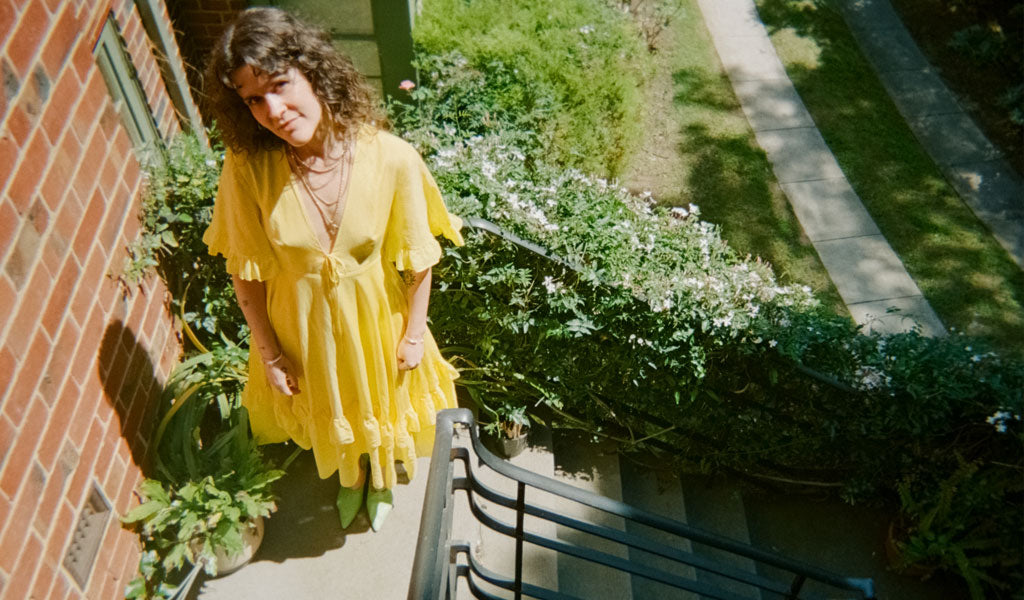 Our 'These are a few of my favourite things' is a series that gives insight into a raw, unedited and candid visual of the special mementos and keep sakes of women that inspire us! The first to grace our pages is Olivia from 'Cleopatra's Bling'. 
Olivia creates the most magical jewellery. She interweaves beautiful story telling with her hand made pieces resulting in the most specular creations. I was first introduced to Olivia by a colleague (Thank you Steph) whilst on a photoshoot. Earlier this year I was fortunate to have pieces from our 'Lady Tulip' collection accompany Olivia's creations in Cleopatra's Bling's first runway show at VAMFF. Not only is Olivia a true artist carving her creations from wax by hand, she also gives back so much.
Her independent show at VAMFF was a celebration of togetherness and inclusivity with all the profits from the night donated to Sisterworks, a non for-profit social enterprise based in Melbourne. Sisterworks support migrant refugees and asylum seekers by improving their confidence, mental wellbeing, sense of belonging and economic outlook.  Throughout the pandemic I have also seen Olivia helping friends from across the globe by using her platform to help sell their beautiful handmade pieces. I am constantly inspired by Olivia's creativity, her respect and love for her community and the journey she takes us on with each collection she releases.
As a part of this series we asked Olivia to capture some of her favourite things on 35mm film and to share with us the stories behind them…
'My plants are my joy, I inherited my green thumb from my Mother. I have all kinds of indoor plants inside and always many vases of flowers. '
'Liam, my partner, and I have a very extensive vinyl collection from Brahms to Prince to the Rolling Stones. Living together means combining our collection. The gorgeous sideboard was made by Liam.'
'In some of the pictures I am sitting on my desk, where I create my designs. I love sitting here, it's my safe space. The minute I sit down I feel a sense of calm and the worries in the world melt away.'
'The ceramic Sicilian Heads (teste di moro) I got when living in Naples for 2 years. I went to Sicily often for holidays and bought them at a flea market in Palermo. When I moved home I put them on a ship and had them in 3 months. I was so nervous they would arrive in pieces.' 
Explore all of Olivia's beautiful creations including her newest collection Desert Rose online or follow her love and curiosity at @cleopatrasbling
Olivia wears our Dahlia Frill Maxi Dress made locally in Australia from the finest Silk/Cotton in limited production with a tree planted for every creation.