VAN DER KOOIJ IN VOGUE FRANCE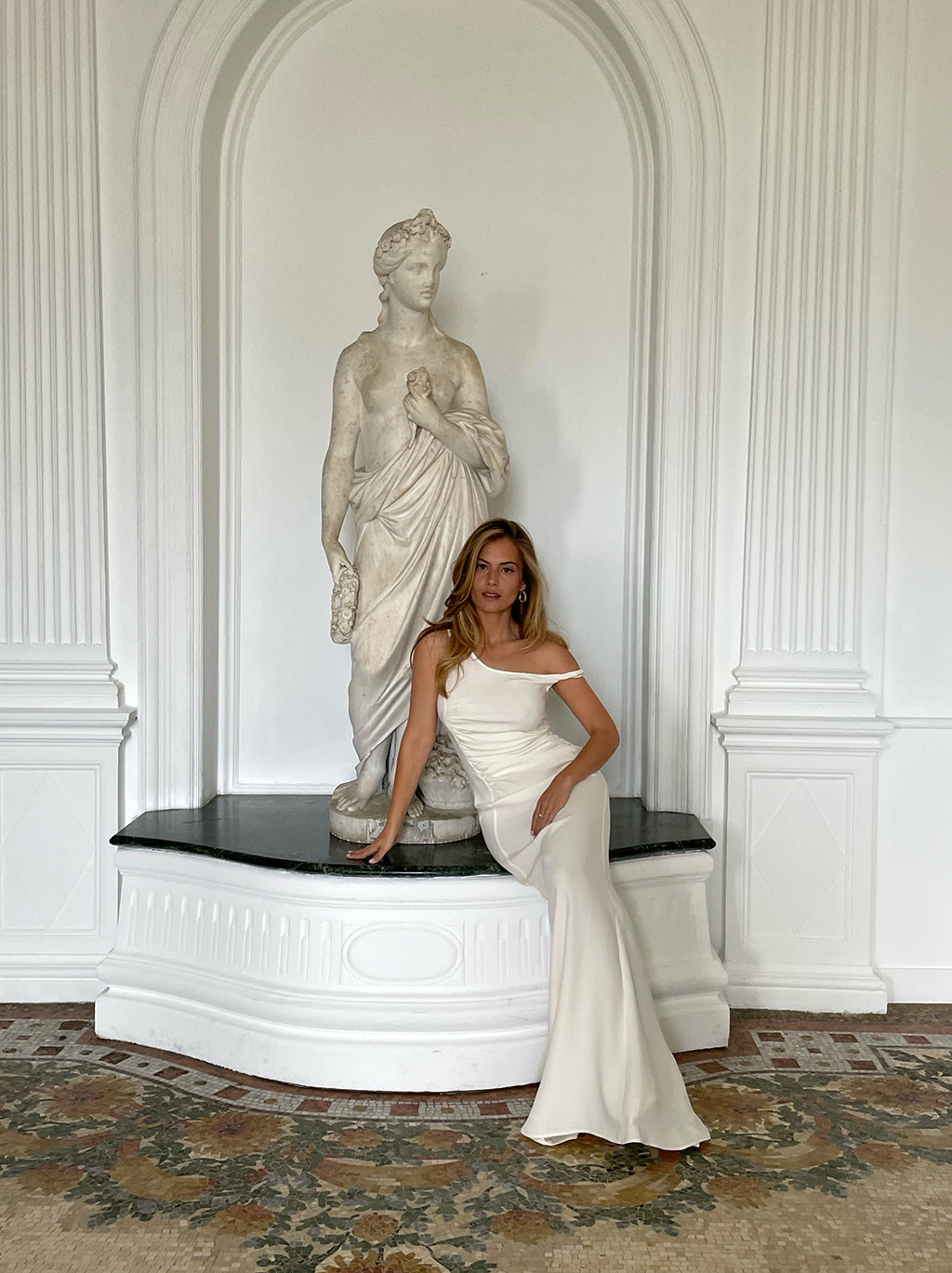 Unveiling the Elegance:
Parysatis's Wedding in Marseille, adorned in our Silk Izeh Dress
We are thrilled and honoured to share a momentous occasion that took place in the heart of Marseille, as the charming city played host to the wedding of the year – Parysatis's nuptials! And what made the event even more extraordinary was the breathtaking presence of the bride herself, draped in our meticulously crafted Silk Izeh Dress. 
For over three years, our design team poured heart and soul into creating this masterpiece, tailored to perfection and customised to embody Parysatis's unique essence. The result was an exquisite gown that exuded timeless allure while capturing the essence of minimalistic 90's dream style. 
The Silk Izeh Dress was a labor of love, created with the finest silk fabric that gracefully swayed with every step Parysatis took down the aisle. The subtle, yet intricate details, meticulously embroidered by hand, added an ethereal touch that left everyone in awe. 
In the picturesque backdrop of Marseille, Parysatis was a vision of grace and elegance, radiating joy and love as she exchanged vows with her partner, Shervin. The dress spoke volumes about her individuality and impeccable taste, setting a new standard for bridal fashion. 
As the sun dipped below the horizon, casting a warm glow over the celebration, Parysatis's dress continued to captivate every onlooker, leaving an indelible mark on the pages of history and in the hearts of all who witnessed the magical day. 
To get an in-depth glimpse into this unforgettable moment and explore the making of the Silk Izeh Dress, we invite you to read the full article featured in Vogue
HERE
We are immensely grateful to Parysatis for entrusting us with such a pivotal role in her special day and for allowing us to be part of this cherished memory. 
And for all the dreamers and fashion enthusiasts out there, if you've been in search of the perfect gown to encapsulate your essence, the Silk Izeh Dress awaits you. Let your wedding day be an unforgettable tale of love and elegance, brought to life by the masterpiece that is the Silk Izeh Dress.