VOGUE SEPT '21 NEW HORIZONS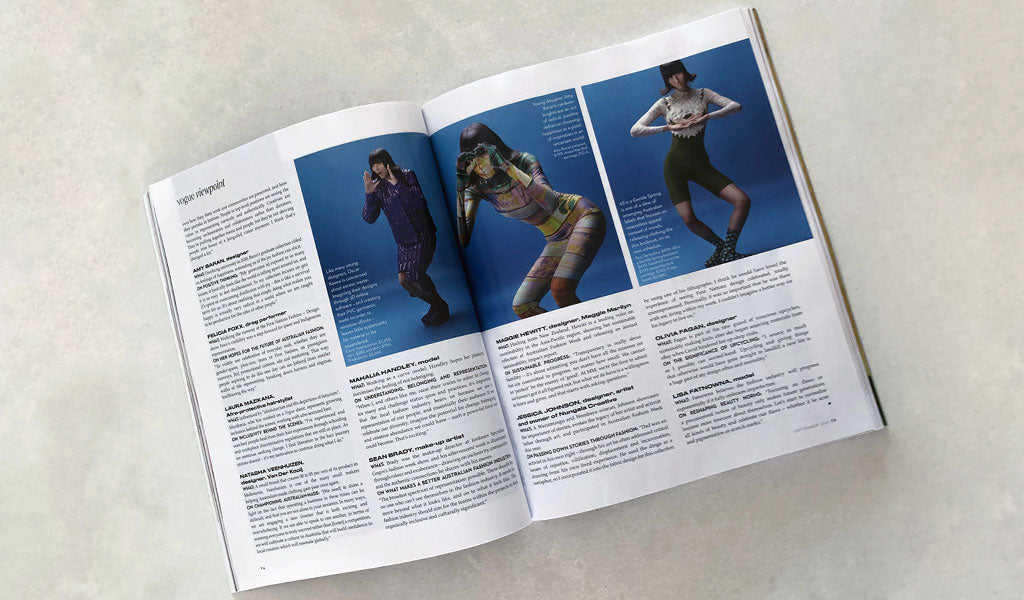 After a life-altering year, Australian fashion is on the cusp of something new, with a generation of changemakers and ideas that will define the future. Here, they reflect on how they each hope to shape and shake up Australian fashion.
Natasha Veenhuizen, designer, Van Der Kooij A small brand that creates 90 to 95 per cent of its product in Victoria, Veenhuizen is one of the many small makers helping Australian-made clothing gain pace once again.
On championing Australian-made: "[We need] to shine a light on the fact that operating a business in these times can be difficult, and that you are not alone in your anxieties. In many ways, we are engaging in a new frontier that is both exciting and overwhelming. If we are able to speak to one another, in terms of wanting everyone to truly succeed rather than [foster] a competition, we will cultivate a culture in Australia that will build confidence in local creators which will resonate globally." 
Feature by: Jonah Waterhouse