GIVING BACK, TIME FOR NATURE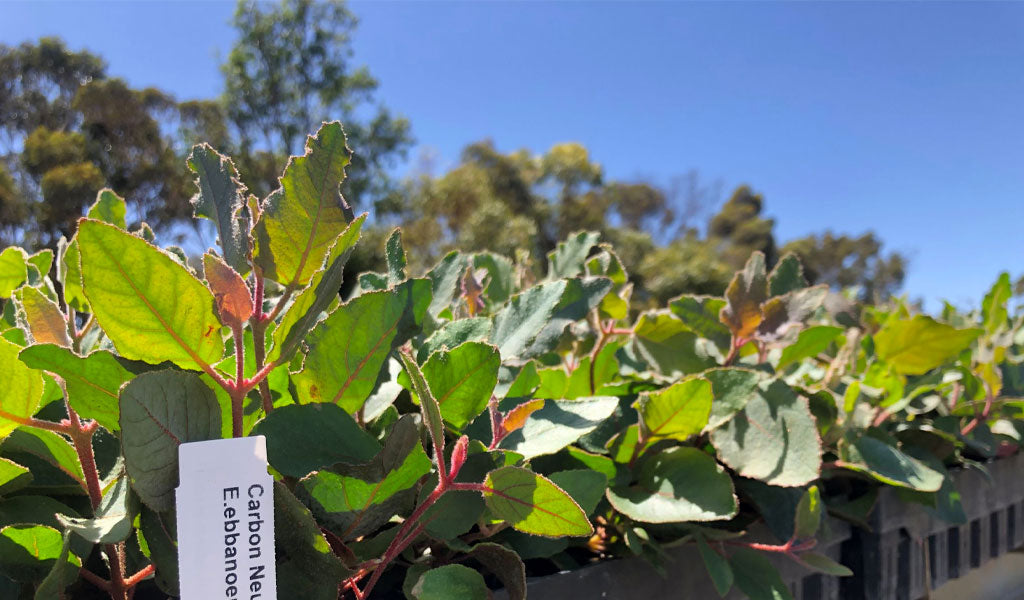 Every day for us is World Environment Day however this Friday June 5th being World Environment Day we would like to celebrate by sharing some of the ways that we are giving back and some tips on how you can too. 
PLANT A TREE PROGRAM
For every product created at Van Der Kooij we plant a tree as a part of our considered approach and we are so excited to share photos of the seedlings in the nursery before the 2020 winter plantings take place.  So incredible to see these photos of this beautiful new flora & fauna growing. We are so thrilled to partner with Carbon Neutral for this program as we aim to give back to our beautiful Mother Earth 🌏
Banksia Leptophylia Seedlings 2020 plantings. Image courtesy of Carbon Neutral Australia 
All tree's planted are legally protected for 100 years by a Carbon Right and a Carbon Covenant. The sites are continually monitored to ensure the health and survival of the project and control measures are implemented to reduce fire risk. The tree's and shrubs planted are revegetating degraded lands and the plan of the Yarra Yarra Biodiversity Corridor is to re-link small patches of replenished vegetation and multiple nature reserves to create a green corridor that will stretch 200km. Whilst monitoring these sites and the vegetation more than 450 species of flora, fauna, insects, birds and other wildlife have been identified. Including threatened species like the Malleefowl, Bush Stone-Curlew, Carnaby's Black-Cockatoo and the Western Spiny-tailed Skink.  
WHERE ARE THE TREE'S PLANTED
Image courtesy of Carbon Neutral Australia 
The plantings for the Yarra Yarra Biodiversity Corridor are located in the northern wheatbelt region of Southwest Australia. One of only 35 biodiverse hot spots on our globe.  
We are proud to say that every Van Der Kooij creation we have made has had an impact in giving back to our planet. 
Image courtesy of Carbon Neutral Australia 
ECO - PACKAGING
There is no plastic or superfluous packaging used when sending parcels, instead each garment is packaged in a cotton tote bag, our swing tags and cards are made through a Melbourne based printing company who are carbon neutral and specialise in recycled paper and environmentally friendly dyes. All our e-commerce parcels are packaged in compostable 'comPOST Packs' from The Better Packaging Co. and we carbon off set all our DHL shipments. You can watch our video on our sustainable packaging HERE. 
Image courtesy of Better Packaging Co.
We are proud to support so many local manufacturers and suppliers in Australia. Our goal is to make all our product here in Australia and we are getting closer to this goal every season. When shopping our product online you will see small icons under each garment this is a quick reference for you to see what sustainability attributes have gone into each piece. You can read more about these attributes HERE. 
HOW WE CAN ALL MAKE A DIFFERENCE THIS WORLD ENVIRONMENT DAY... 
As individuals we can rethink what we buy and use and research the brands we invest in. 
Take the time to teach our children and community why it is so important to focus on these issues to create a green future that we are committed to. 
Research your local municipality's recycling and composting collection services, take your soft plastics to recycling points. Sort your recycling appropriately, it only takes a few extra minutes. 
Start your own veggie patch or composting system for organic waste. 
We appreciate it is more difficult with the current circumstances but where you can get out in nature and explore our beautiful Earth. Connecting and being grounded can bring such a depth of calm and beauty. 
As businesses, we can adopt an environmentally sustainable business model. It doesn't have to be perfect but every step in the right direction is progress. 
And most importantly share what you are doing with us and the community to spread the world, tell the world what you are doing #ForNature we would love to see what ways you are giving back. 
We need to stand up for the environment, protect it and replenish it. It's time #ForNature to learn more about World Environment Day visit HERE.